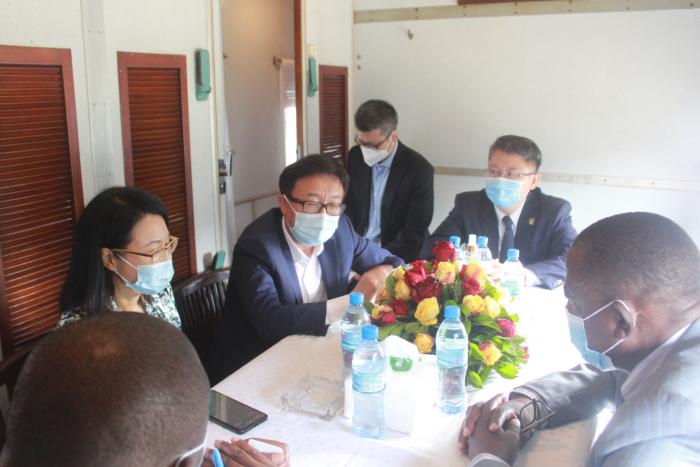 The Chinese Director General for African Affairs, Mr. Wu Peng, has toured TAZARA, taking a train ride from Dar es Salaam to Yombo and into the Port of Dar es Salaam, where the railway facility interfaces with port operations.
Summing up the visit, the Managing Director of TAZARA, Eng. Bruno Chingandu, who accompanied Mr. Wu and Ms. Chen Mingjian, the Tanzanian Ambassador to Tanzania, said that the discussion with Mr. Wu during the train-ride was fruitful and promising.
"I felt that the Chinese Government was willing to consider assisting TAZARA under a win-win kind of arrangement that would ensure the revitalization of the Authority," said Eng. Chingandu.
"The Director General indicated that the Chinese are willing to look at the track, rolling stock and motive power because we are expecting a huge demand for railway services as the mines in the DRC and Zambia ramp up production of copper and other minerals" he said.
Eng. Chingandu said that TAZARA was looking forward to a tripartite meeting being convened soon, for the three countries to discuss the way forward for TAZARA.
For any clarifications, you may contact: 
Conrad K Simuchile, Head Public Relations 
Email: hpr@tazarasite.com
WhatsApp: +255783803074