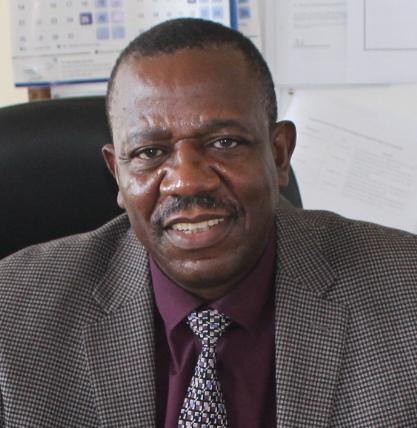 There is need to create efficiencies in the railways by investing more in the sub-sector, to move cargo away from the roads and to reduce the cost of products, says TAZARA Managing Director and CEO, Eng. Bruno Ching'andu. 
Speaking in an interview with a Spanish Film-Maker, Godacima Sl Film Production, in Dar es Salaam, Eng. Ching'andu observed that it would seem as though road transportation was currently more competitive, when infact it was just because the railways had become inefficient owing to limited investments.
Eng. Ching'andu observed that the roads were chocked, responsible for many fatalities and were not so friendly to the environment, compared to the railways, and the situation had resulted in the Governments of Tanzania and Zambia spending a lot of money on the perennial repair of roads.
He said that the bigger picture was to reduce the overall cost of transportation by revitalizing the railways and hastened to add, however, that it was gratifying to note that the two Heads of State for Tanzania and Zambia, the Excellencies Mrs. Samia Suluhu Hassan and Mr. Hakainde Hichilema, respectively, were committed to the revitalization of TAZARA.
"The future lies in revitalization because with that, the Authority would acquire more equipment, move more cargo, keep growing and reach break-even within three years. Given adequate investments and made more competitive, the railways would automatically move cargo away from roads and the situation would be totally different," the CEO observed.
Background
Since liberalization of the Tanzanian and Zambian economies and the completion of the liberation of South Africa in the 1990s, the performance of TAZARA begun going down as more ports and new routes for cargo opened, coupled with technological improvements in the trucking industry, factors which compounded into more competition for the railways whose investments remained stagnant.
The drop in performance continued until 2015 when the shareholding states decided to change Management, which brought in fresh impetus and improved performance with a record average annual freight volume growth of about 19% henceforth, from 88,000 metric tons in 2014/2015 financial year to the current 210,161 tons in the financial year ending June 2022, which is the optimum performance given the current level of equipment and infrastructure, as well as the reduced traffic due to the damage to the Chambeshi Railway Bridge suffered from May 2021 to September 2022.
However, despite this improved performance, the levelof traffic moved remains far below the estimated break-even output of 600,000 tons per annum.
Tanzania-Zambia Railway Authority
Conrad K Simuchile, Head Public Relations 
Email: hpr@tazarasite.com, WhatsApp: +255783803074