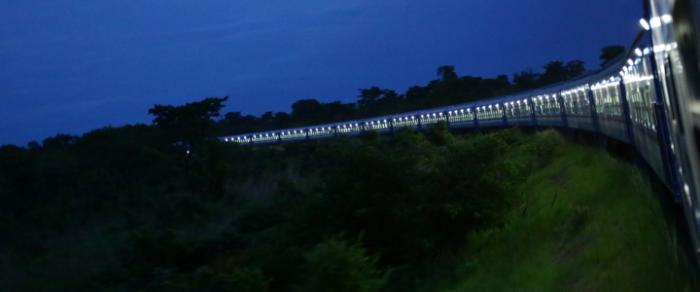 The Tanzania-Zambia Railway Authority (TAZARA) Tripartite Meeting between the shareholding Governments of the United Republic of Tanzania (URT), the Republic of Zambia (GRZ)) and their partner, the Government of the Peoples Republic of China, was convened from 9th to 12th May 2016 at the Julius Nyerere International Convention Center in Dar es Salaam, Tanzania.
The meeting, which comprised delegations of Technical Experts from the three states, considered the report on the Feasibility Study conducted on TAZARA by the Third Railway Survey and Design Institute (TSDI) of China and, arising from that report, discussed the challenges, experiences and future strategies to revitalize TAZARA.
The GRZ delegation was led by the Secretary to the Cabinet Dr. Roland Msiska while the URT delegation was led by Eng. John Kijazi the Chief Secretary of the government. The Chinese delegation, on the other hand, was headed by Mr. Liu Junfeng, Deputy Director General of the Ministry of Commerce.
The three delegation leaders paid special tribute to the founding fathers Mwalimu Julius Nyerere, Kenneth David Kaunda and Chairman Mao Tse-Tung before presenting their respective countries' aspirations to revitalize TAZARA.
The URT Chief Secretary Ambassador Eng. Kijazi welcomed the respective delegations and commended China's commitment to continue working with Africa. He also welcomed more qualified Chinese Enterprises to come and seize opportunities available in developing the countries' infrastructure such as railways, roads, electricity transmission lines, irrigation channels amongst other things.
On his part, Dr. Msiska, Secretary to the Cabinet of GRZ, stressed that revamping the railroad would significantly reduce the cost of doing business and thus resulting into increased competitiveness in the region. Further, TAZARA would reduce the wear and tear of road infrastructure and recommended that the railway be linked to the Great Lakes Region and the East African Community via Mpulungu Port.
Mr. Liu, remarked and reiterated on the historical and monumental position TAZARA holds for the three governments and that it bears witness to the continuously growing friendship between China and Africa.
The Ambassador said that the Chinese Government would continue to work with URT and GRZ to enhance creative thinking and take positive and effective measures to revitalize TAZARA, so as to give new vigor to the railway to promote its sustainable development.
At the end of the meeting, the three parties agreed on the minutes containing the deliberations of the meeting and the points of convergence with regard to the future of TAZARA.
The minutes are to be submitted for consideration by the three countries' Ministers' meeting, which is expected sometime in November 2016, in China. ENDS