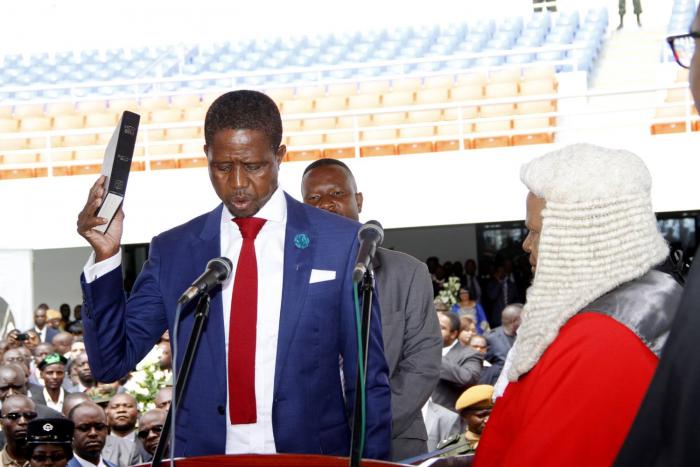 "The importance of TAZARA cannot be overemphasised. TAZARA provides an opportunity for us to improve our link to the seaport for the country's imports and exports.
If we do not uplift TAZARA, we will be betraying the spirit of our forefathers, Chairman Mao and Zambia's first president Dr. Kenneth David Kaunda who played a significant role in ensuring that TAZARA was built for the benefit of our people.
In this regard, I wish to commend the Chinese Government for the significant investment and sacrifice that was put into the construction of the railway.
I wish to reaffirm the growing optimism by our Tanzanian counterparts that we will reach an agreement on revitalising TAZARA.
Both Tanzania and Zambia acknowledge the challenges TAZARA is currently facing and the need for its revitalisation.
My Government has also plans to build more railway lines in the country."
(Extract from the statement by His Excellency Mr. Edgar Chagwa Lungu President of the Republic of Zambia, when he held a meeting with His Excellency Mr. Wang Yong, State Councillor of the People's Republic of China at State House in Lusaka - Tuesday, 6th June, 2017)
-------
Source: Zambia Reports
You can read the full report at this link: https://zambiareports.com/…/china-build-zambia-convention-…/