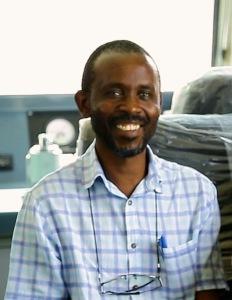 "I am proud to say that we have since made good improvements and are this year expected to move about 150,000 tons by the end of the Financial Year in June 2016, a remarkable improvement from last Financial Year's freight annual performance of around 87,000 tons.
Our transit time between the two terminal points of TAZARA has improved from 30 days to less than 7 days in the last 10 months and our customers are happy that we are now able to deliver freight within a week.
Thank you to the shareholding governments who have taken up the burden of meeting our shortfalls in operational expenses, we now have a more stable labour atmosphere with employees' salaries being paid on time.
We are further grateful to note that following the Trilateral Meeting of officials from China, Tanzania and Zambia last week to discuss the future of TAZARA, there is renewed hope and belief that the operations of TAZARA will be revived in the not-too-distant future.
I am glad to report that the workers welcome such news and rejoice in the prospect of improved performance of TAZARA, a status that properly befits an important monument of this stature."
The words of Dr Betram Kiswaga, Deputy managing Director of TAZARA, speaking on 20 May 2016, in Dar es Salaam, when TAZARA hosted a ceremony to launch the book on TAZARA, "A monument to China-Africa Friendship" written by Mr Wang Yajun, who is the Director General of Policy Planning Department of the Ministry of Foreign Affairs in China.