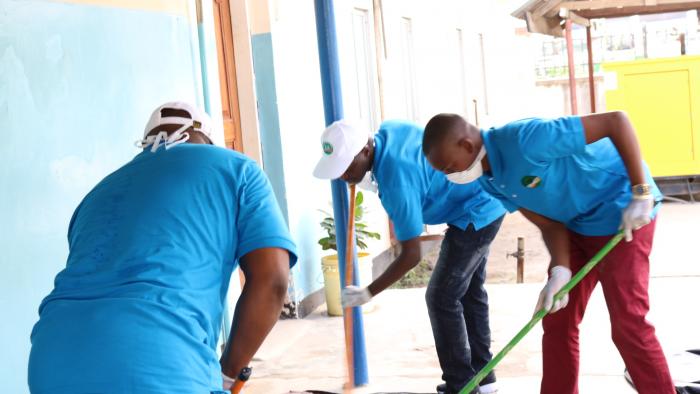 TAZARA's Regional General Manager for Tanzania, Mr Fuad Abdallah, this week led a cleaning exercise at Temeke District Hospital to mark the national Public Service Week in Tanzania, which runs from 16 – 23 June 2019. 
The Regional General Manager and his team donated cleaning materials and participated in the cleaning exercise at the Hospital, which normally treats families of TAZARA employees in Dar es Salaam. TAZARA offices are located within the Temeke District.  
Mr Abdallah said that although the contribution was small, the workers of TAZARA in Dar es Salaam felt duty bound and resolved to happily support the hospital which is always attending to their families in times of sickness.