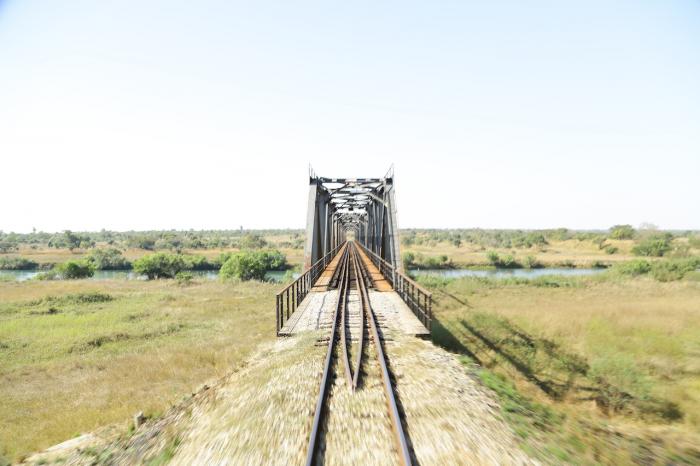 Operations of the Tanzania-Zambia Railway Authority (TAZARA) shall return to normal on 22nd July 2022, Eng. Bruno Ching'andu, the Managing Director has announced.  
This followed assurances from the Contractor, Jianngsu Gold Civil Construction Company Limited, who was engaged to repair  the damaged Chambeshi Bridge, that the repair work was progressing well and the bridge would be ready for use by 22nd July.
Giving an update on the progress of the repair of the Bridge, Eng. Ching'andu said that the Contractor had already ordered the steel parts, while the dismantling of the damaged bridge was underway.
"With these assurances, we plan to resume freight operations across the Chambeshi Bridge on 22nd July 2022 and all passenger operations will commence shortly thereafter, including Cross-Border Passenger Services which were suspended in May 2020, in the wake of the Covid-19 pandemic," Eng. Ching'andu announced.
Because of the closure of the Chambeshi Bridge at Km1306.5, the terminal end on the Zambian side, New Kapiri-Mposhi station, was not able to receive or dispatch trains, a situation that had compelled the Authority to offload and load goods at Kasama, over 630 Km from New Kapiri-Mposhi, while passenger trains could only run between Kasama and Nakonde.
For any clarifications, please contact: 
Conrad K Simuchile, Head Public Relations 
Email: hpr@tazarasite.com
WhatsApp: +255783803074