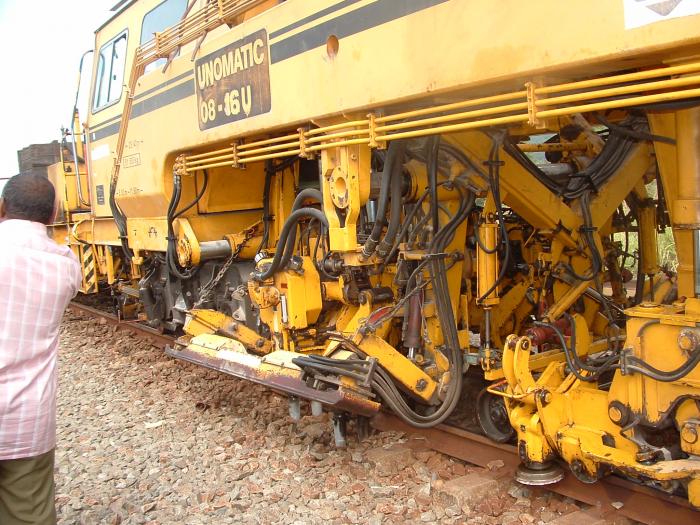 A delegation of international rail maintenance and rehabilitation professionals, together with an unbeatable line-up of thought-leaders in Africa's transport sector will be in Durban, South Africa 17th-18th  October 2017, to address challenges faced by the rail fraternity in Africa and to look at ways to overcome an aged and under maintained rail eco-system.
In an African rail operator's focus session, three leading rail operators including ZRL, TAZARA and TFR, will present their views on maintenance and rehabilitation from conception to grave.
Maintenance and rehabilitation in the global market will also be on the agenda with global best practice case examples on maintaining, upgrading and future-proofing ageing rolling stock / track / signalling networks / cabling / equipment / infrastructure.
In an exclusive African rail operators' executive panel discussion, heads of rail operators, including those of TAZARA, NRZ and RVR, will debate and discuss how best to manage maintenance and rehabilitation to preserve rail infrastructure and Rolling Stock in the future. Short to medium term plans; rehabilitate versus new; upgrading systems versus entire units; job creation and localisation; and identifying and partnering with the right suppliers are just some of the issues to be discussed.
TAZARA will be represented by Dr Betram Kiswaga, the Deputy Managing Director.
Rail Maintenance and Rehabilitation
The poor or even non-existence of rail maintenance and rehabilitation in Africa is often a result of a lack of revenue that is supposed to be derived from current rail infrastructure, but the high cost and difficulty to transport goods and commodities from point A to point B, is a result of an under-investment in rail infrastructure, making it a vicious circle to be broken.
Despite these challenges, maintenance and rehabilitation remains a core focus in the on-going industrialisation of Africa and there is a clear indication of the tangible commitment to this lucrative sector. Since 2015, 60% of all investment in African Rail has being directed at maintenance and rehabilitation projects and these projects will form the basis of an "inter regional" drive towards development and collaboration between the public and private sectors.
Programme Director, Nico Loretz explains:
"It is against this background that Transport Week presents the African Rail Evolution Forum, co-located with the 6th Annual African Ports Evolution Forum and KZN Export Week. The forum celebrates Transport Month and unites the largest network of African port and rail authorities, port and rail operators, developers and EPCs, financiers & consultants, government & regulators, and representatives from the private sector."
Event Dates and Location
Date: 17 – 18 October 2017
Location: Durban International Convention Centre, Durban, South Africa
Event website: www.rail-evolution.com
Source: https://railway-news.com/african-forum-address-rail-maintenance-and-reha...