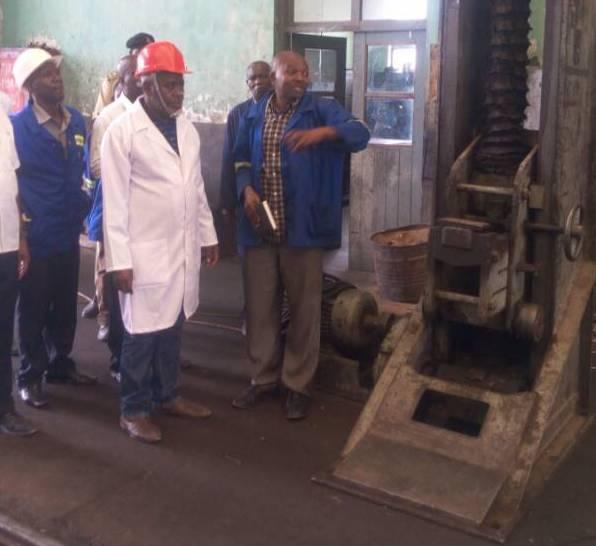 TAZARA was on Tuesday 20 February 2018 accorded a rare visit by the Deputy Minister of Works, Transport and Communications of Tanzania. 
Hon. Eng. Atashasta Nditiye visited the Mbeya Workshop to familiarize himself with TAZARA operations, accompanied by officials from his office in Dar es Salaam.
The Deputy Minister assured workers in Mbeya that the Government of Tanzania would continue to support TAZARA, especially on the issue of locomotives and wagons. Currently, the Government of Tanzania has allocated funds for the procurement of traction motors and other components used in the repair of locomotives and wagons.
Hon. Nditiye called on TAZARA to revisit the transportation rate structure in order to see how best it can compete with other transporters, which would encourage more customers to opt for TAZARA's services.