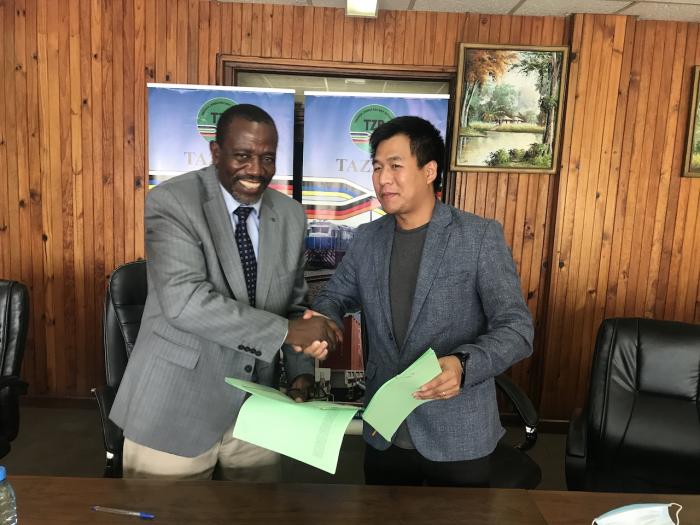 The repair of the Chambeshi Railway Bridge will finally get underway in March 2022, after a protracted tender process was finally concluded yesterday.
TAZARA and Jianngsu Gold Civil Construction Company Limited have signed a contract for the repair of the Bridge at a cost of USD1.6 million. The repairs are expected to be completed in four months' time.
Eng. Bruno Ching'andu, the Managing Director and CEO of TAZARA, earlier announced at a Press Briefing in Lusaka that after completion of the repair of the bridge, train operations across the Chambeshi Bridge will resume in July 2022.
Cross-border Passenger Train operations, which were suspended at the onset of the Covid-19 Pandemic in May 2020, will also be resumed in July 2022.
Eng. Ching'andu thanked the Zambian Government for the timely release of funds after the closure of the bridge, but explained that it took long to sign the contract for the repairs due to tender procedures that required both the Ministry of Legal Affairs and the Ministry of Finance to vet and approve the contract. Approvals from both Ministries have since been granted.