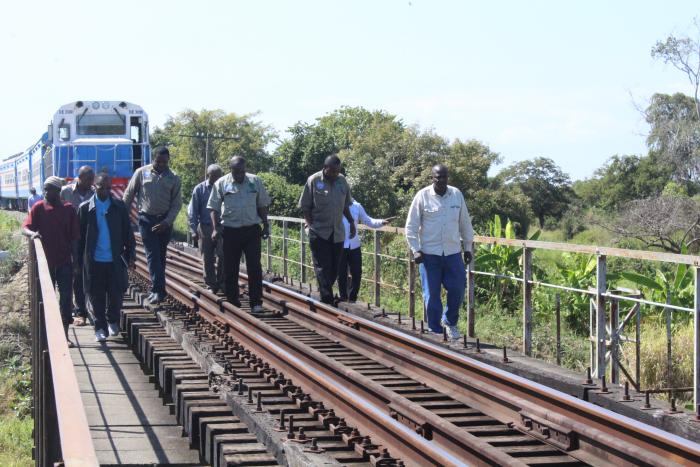 The Tanzania-Zambia Railway Authority (TAZARA) and Zambia Railways Limited (ZRL) have signed an Open Access Agreement to facilitate the seamless movement of freight trains across each other's railway infrastructure. 
Eng. Bruno Chingandu, TAZARA Managing Director, and Mr Chris Musonda, ZRL Chief Executive Officer, signed the Agreement in Dar es Salaam on 17 August 2017, both assuring the public that it was the desire of the two railways to eliminate inefficiencies in their operations in order to pass on the benefits to the railway users on the Dar es Salaam Corridor.
In the first year of Open Access operations, TAZARA anticipates to gain an additional 200,000mt in the annual freight tonnage, over and above the 170,000mt that was moved in the last Financial Year 2016/2017.
Speeches by the two CEOs:
TAZARA CEO PDF: /sites/default/files/2017/Open%20Access%20Remarks%20by%20TZR%20CEO_0.pdf
ZRL CEO PDF: /sites/default/files/2017/Open%20Access%20Remarks%20by%20ZRL%20CEO.pdf