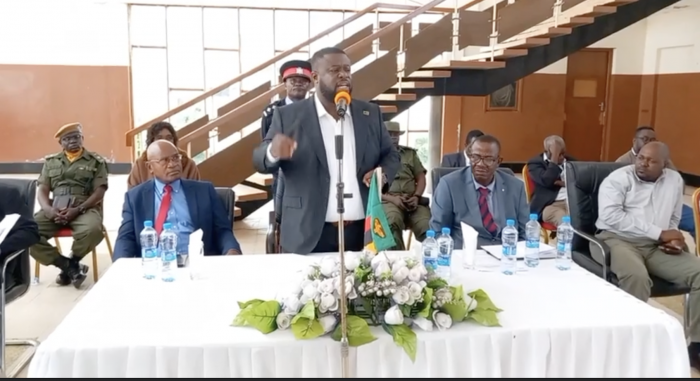 Hon Frank Tayali, the Zambian Minister of Transport and Logistics has assured workers in Mpika that TAZARA has a strong business case to justify support from any right thinking government. 
Hon Tayali said that having seen the statistics of trucks crossing the border from Tanzania into Zambia and DRC as well as having visited the port of Dar es Salaam and understood the exponential growth of freight volumes being registered annually, he was convinced that TAZARA was not only strategic in importance, but also had a strong business case.
The Minister said it was a very sad situation that even when there was business waiting for TAZARA, the company had no capacity to move cargo and that is why there were over 2500 trucks moving on the roads everyday, inflicting damage to the roads in the process. 
"There is no right thinking Government that can say it is not worthwhile to revitalise TAZARA. There is so much business potential and business sense that we ought to revitalise TAZARA not only for us to make money as an entity, but in order for us also to be able to protect our roads," said Hon. Tayali.
The Minister said that the shareholders are determined to bring in an equity investor to partner with the two Governments in revitalising TAZARA.
Speaking earlier, the Managing Director of TAZARA, Eng. Bruno Ching'andu, appealed to the Minister, through the TAZARA Council of Ministers, to expedite funding for the revitalisation of the Authority.
Eng. Ching'andu said that funding for revitalisation was the most sustainable way of of resolving the operational capacity constraints for TAZARA.
Conrad K Simuchile
Head Public Relations